RIIWHS204E
Work Safely at Heights
Course Code
RIIWHS202E
This course is aimed at developing the candidate's skills in safe work method statements and risk assessments for working at heights. Candidates will be equipped with knowledge and skills to safely work in any height situation, primarily being aimed at general construction, maintenance, mining, large factories or other work situations where work is conducted in a place where a fall from one level to another is possible.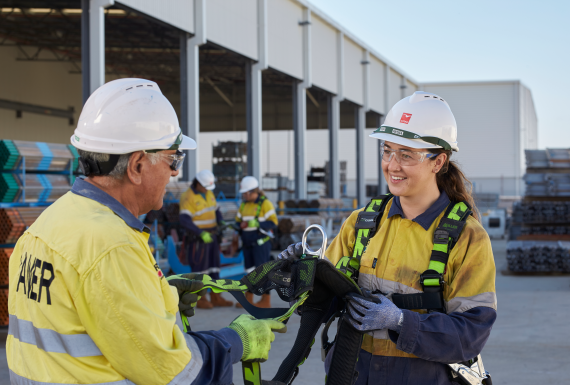 VERIFICATION OF COMPETENCY ASSESSMENTS (VOC) ARE AVAILABLE FOR THIS COURSE
Contact us for further information.
LANGUAGE, LITERACY AND NUMERACY (LLN)
Adjustments to training can be made for candidates with LLN issues so that they are not disadvantaged in completing this course. Please inform our office at the time of booking your course if you experience any language, literacy or numeracy issues.