TLILIC2001
Licence to Operate a Forklift Truck (HRWL)
Course Code
TLILIC2001
This course specifies the skills and knowledge required to operate a forklift truck safely.
Forklift truck means a powered industrial truck equipped with lifting media made up of a mast and an elevating load carriage to which is attached a pair of fork arms or other arms that can be raised 900 mm or more above the ground but does not include a pedestrian-operated truck or a pallet truck.
A person performing this work is required to hold a forklift truck high risk work (HRW) licence.
This unit requires a person operating a forklift truck to plan the work, conduct routine checks on a forklift truck, shift loads in a safe manner, and safely shut down and secure equipment after completing operations.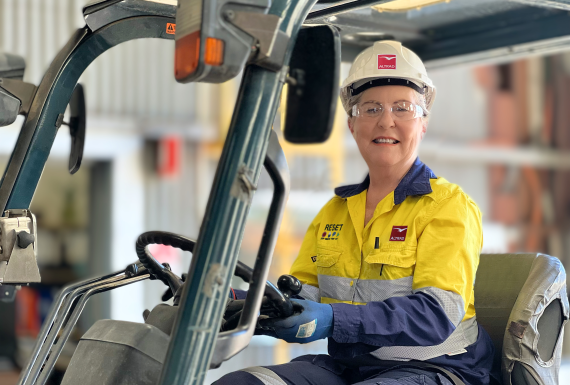 VERIFICATION OF COMPETENCY ASSESSMENTS (VOC) ARE AVAILABLE FOR THIS COURSE
Contact us for further information.
LANGUAGE, LITERACY AND NUMERACY (LLN)
Adjustments to training can be made for candidates with LLN issues so that they are not disadvantaged in completing this course. Please inform our office at the time of booking your course if you experience any language, literacy or numeracy issues.