MSMWJ202
Use High Pressure Water Jetting Equipment
This unit describes the skills and knowledge required to use high pressure water jetting equipment under the supervision of a competent operator. The job may be to clean, prepare, abrade, cut or demolish concrete, steel or other plant, equipment, vessels or infrastructure.
This work is undertaken using equipment that meets the requirements of a Class B system as defined by AS 4233.1 High pressure water jetting systems – Part 1: Safe operation and maintenance and in compliance with Safe Work Australia Guide for Managing Risks from High Pressure Water Jetting, its state/territory equivalent (where one exists) or the authorised replacement.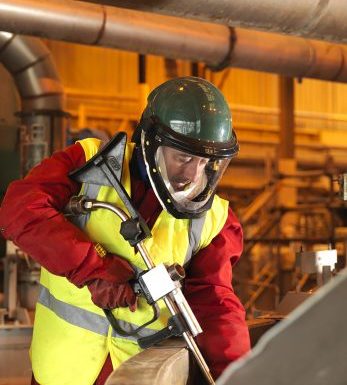 VERIFICATION OF COMPETENCY ASSESSMENTS (VOC) ARE AVAILABLE FOR THIS COURSE
Contact us for further information.
LANGUAGE, LITERACY AND NUMERACY (LLN)
Adjustments to training can be made for candidates with LLN issues so that they are not disadvantaged in completing this course. Please inform our office at the time of booking your course if you experience any language, literacy or numeracy issues.